Jeffrey Ptak, D.C., M.A.
Owner & Licensed Chiropractor
Dr. Ptak brings decades of extensive knowledge, training and skills, combined with his deeply compassionate, caring nature, to provide personalized, results-oriented care for each and every patient. His vision is to help thousands of people live healthy, pain-free, fulfilling lives of purpose and prosperity.
Born and raised in New York City, Dr. Ptak had dreams of becoming a doctor. While studying neuropsychology in graduate school, he injured his neck and lower back, which redirected his life's purpose. Determining that the western medical model did not have the solutions to restore him to optimum health and well-being, Dr. Ptak sought a different approach. His search led him to chiropractic care, where he regained his health and changed his career path from western medicine to studying across the country at the world-famous Los Angeles Chiropractic College. While there, he deepened his understanding of health and wellness for the whole person.
Dr. Ptak has a love for children and sports. Baseball, football and hockey were his favorites to watch and play growing up. An avid baseball player with major league aspirations, Dr. Ptak was a little league pitcher and pitched his way through high school years. A hurdle he fought to overcome was asthma. While under his chiropractic care for his spinal injuries, Dr. Ptak's childhood asthma cleared. After 22 years of asthma medication, Dr. Ptak became drug free, and has remained such for over 40 years. His passion for athletes and children grew out of these miraculous events.
After earning his Doctor of Chiropractic in 1985, Dr. Ptak established Ptak Family Chiropractic in Santa Monica one year later. He has continued to educate himself about the connection of health, mind and body, with additional training in holistic health, acupuncture, nutrition, mind body medicine, functional neurology and neurospinal biomechanics. In 2009, Dr. Ptak went back to graduate school at the University of Santa Monica for a Master of Arts degree in Spiritual Psychology, which gives him a unique perspective of how one's consciousness influences their physical well-being.  Dr. Ptak received a second master's degree from USM in 2016 with an emphasis on Consciousness, Health and Healing.
Dr. Ptak has continued his post graduate education in Functional Neurology for over 20 years, completing courses for diplomat status at The Carrick Institute of Graduate Studies in Cape Canaveral, Florida and through IAFNR focusing on neurodevelopmental issues in children.
Dr. Ptak is an active member of the International Chiropractic Association, The International Chiropractic Pediatric Association, The International Association of Functional Neurology and Rehabilitation, The International Chiropractic Scoliosis Board, The Foundation For Chiropractic Education and Research, The Council on Sports Injuries and Physical Fitness, The California Chiropractic Association, The National Board of Chiropractic Examiners, Musician's Health and the Chiropractic Performing Arts Network, and is a past California Qualified Medical Examiner in Chiropractic.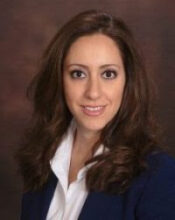 Naz Amini
MS. CNS, CNC, LDN Nutritionist
Naz has been a licensed clinical nutritionist over the last 10 years. She holds a Master Degree in Human Nutrition from the University of Bridgeport, providing her with a strong foundation in biochemistry, science and practice of nutraceutical therapy. As an integrative nutritionist and a lifestyle educator, Naz has provided individual wellness counseling using current technologies and diagnostic tools. Naz is experienced in leading nutritional programs to assist in the promotion of health and control of various diseases. She has extensive knowledge in supervising activities providing health services, counseling individuals, and conducting nutritional research. She specializes on Autoimmune conditions, Gut-related issues and Brain health. Her philosophy is; "An Ounce of Prevention Is Worth a Pound of Cure"-Ben Franklin.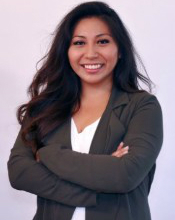 Yesenia Ramirez
Clinic Administrator
Yesenia Ramirez skillfully assists Dr. Ptak with patient care while also running the front office efficiently. She has been a stabilizing presence at Ptak Family Chiropractic since 2011, while earning her Bachelor's degree in Kinesiology at Cal State Dominguez Hills. Prior to that, she worked for several other chiropractors.
A native Los Angeleno, Yesenia takes health care very seriously. Her enthusiasm for Chiropractic and natural health came from an upbringing where her family's approach was one of proactive health vs. a more traditional symptom-based model of care. Since both her parents worked, Yesenia was responsible for helping take care of the younger children in her large family, and caring for kids remains a passion. This is why Yesenia especially loves supporting the families who come into the Ptak Chiropractic office, which she does in her uniquely gentle, comforting way.
Currently enrolled in a Master's program in Kinesiology, Yesenia looks forward to assisting our patient base with her ever-expanding knowledge in the fields of Occupational Therapy and Physical Therapy. She plans to combine these skills with the Ptak Chiropractic philosophy and principles of a healthy, brain-based, neurological model of healthcare.